Hot Air Ballooning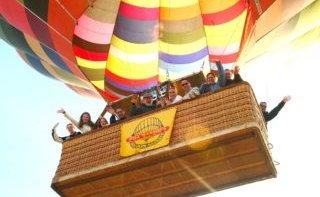 Balloon Safaris and Balloon Rides with Bill Harrop. Selected as the preferred hot air balloon operator in the Cradle of Humankind World Heritage Site
Its a short 60 kms from Paulshof Guesthouse and about 1 hours drive.
Frequency:
Balloons go up every morning including weekends, weather permitting.
Flight Departure Point: 
Bill Harrop's Balloon Safaris Skeerpoort Country Base in the Cradle of Humankind World Heritage site on the border of Gauteng and North West Province, near Hartebeesport Dam, 45 kilometers north-west of JHB norther suburbs.