Sterkfontein Caves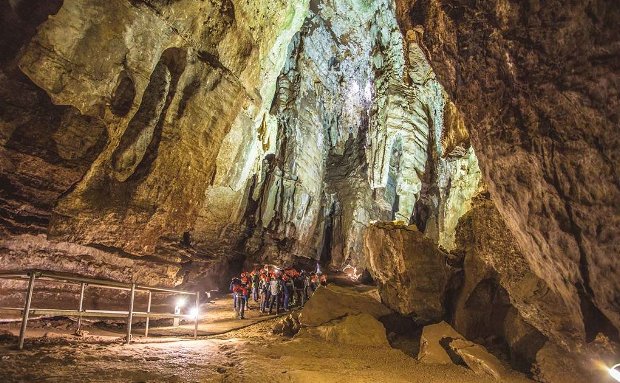 The Sterkfontein Caves are world-famous for their fossil finds and are a popular visitor destination.
Just 45 minutes drive or 46kms from the Paulshof Guesthouse its a popular destination for everyone
After an extensive facelift in 2005, the Sterkfontein Caves site is now home to a top restaurant and conferencing facilities, offering easy access to the caves with modern walkways and a boardwalk past the excavation site where globally acclaimed fossils have been discovered.
The Sterkfontein Caves are owned by the University of the Witwatersrand, whose scientists have been responsible for the main excavations at this World Heritage Site.
They are credited with many of the most notable discoveries in the caves, including the world-famous fossils of Mrs Ples and Little Foot, the latter being an almost complete Australopithecus skeleton dating back more than three million years.
The tours at the Sterkfontein Caves, which start above ground and then take visitors deep into the caves, run seven days a week.
Pro tip for visitors: Our cave tours are very popular, particularly during the holidays. So give us a call on 014 577 9000, on the day of your visit, to find out what tour availability is like.
And, if you arrive and find the next cave-tour slot fully booked, then don't fret – grab a bite at the Sterkfontein restaurant and enjoy the views while you wait for the next available slot. You can find out about the times from our ticket office or one of our helpful guides.
Got a question? Visit our FAQ

Sterkfontein - Exhibition Guide

Sterkfontein restaurant

Explore the caves