Sandton Hotel Apartments Supports Bell of Hope Charity
Posted on Mon April 11, 2022.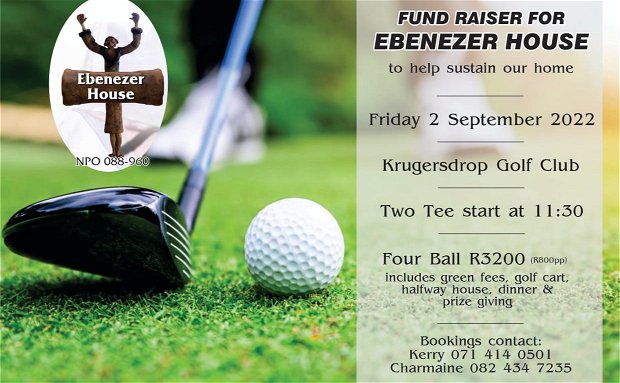 Sandton Hotel Apartments has offered 2 x weekend stays at their guesthouse for 2 people as prizes in The Bell of Hope Charity Ride on 5th June and the Golf day on 2nd September.
We encourage all our guests past and future to support the events and help raise funds for this worthy cause.
The Story (History) and Structure of Ebenezer Psychiatric Home
Ebenezer Psychiatric Home is a non-profit organization that takes care of mentally ill adults.
Ebenezer Psychiatric Home was founded by Charmaine Hennings under the guidance of Dr. H.E. Haynes in March 2005. It was established as a residential home for people suffering from Bipolar or Schizophrenia. A year later a second home was opened due to the huge demand for residential facilities for psychiatric adults.
Our homes are adjacent to one another in Ham Street, Witpoortjie, Gauteng, South Africa and the home consists of 25 permanent residents and five day residents, who live independently. The homes are located on two big stands with 2 big houses and a very large flatlet. There is plenty of space and lovely gardens. The homes have a loving and homely atmosphere. We are situated in a residential area among the community of Witpoortjie. Read More