18 Lovely Ladies

Pole Dancing Competition

Ready for a great eveneing

Outside Bar under Roof

Wine Not

Great Encouragement
Surinda's Bachelorette
Posted on Mon December 6, 2021.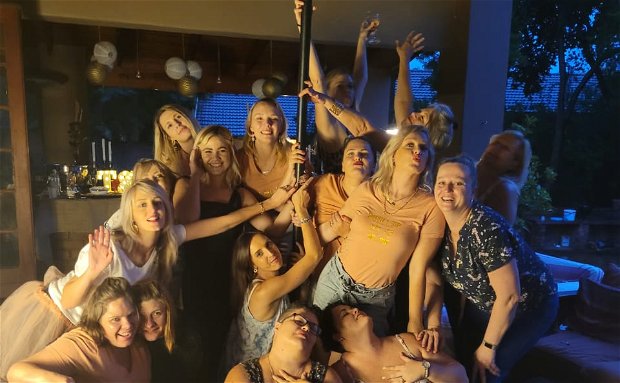 18 beautiful ladies booked our entire guesthouse this weekend and had a blast. The pole dancing competition was a great way to burn off some of the calories being consumed and was great entertainment.
Our venue is great for these events and for family gatherings. The entertainment area under roof is approximately 50 square meters and was great this weekend after the rain ruled out the braai are and pool deck. 
The opening of the patio doors allowed the dance area in the dining room to be come a feature of the evening and keep the momentum.
The ladies respected our neighbours and kept the noise inside and this was really appreciated. All welcome back soon!!