Lipizzaner's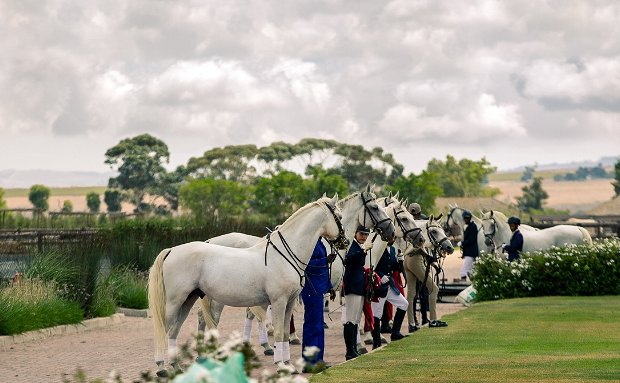 The South African Lipizzaner Centre (NPO) is a renowned equestrian establishment located just outside of Johannesburg in Kyalami.
Lipizzaner's is 8kms and a 10 minute drive from the Paulshof Guesthouse.
Our work is dedicated to the preservation of the magnificent Lipizzaner horse in South Africa, and our training follows the strict principles and traditions of classical dressage and the haute ècole. Classical training is a historical, systematic approach passed down through generations of equestrian masters, with the goal of achieving absolute harmony with the horse.
Our public performances exemplify the harmonious connection between a horse and their rider through carefully choreographed routines set to music; an unparalleled cultural experience. We are a Non-Profit Organisation; our tireless efforts are what keeps the now 70-year legacy of the Lipizzaner horse in South Africa alive.